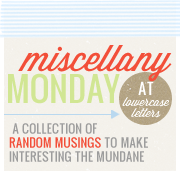 1. Hello America's Got Talent
For months I have been telling the hubs to "Just do it already!" Kindly referring to him auditioning for America's Got Talent. He plays guitar and sings. I know, cliche right? But, just wait, he's amazing! I knew the auditions were sometime this February in Seattle/Tacoma and 2 weeks ago I remembered and signed him up, without really giving him the option. We bit the bullet, he took time off from work, and we traveled into the night Friday for the audition Saturday with no hotel reservations made because everywhere was booked. If you know me, this is utterly insane. No plans, no exact timeline, woah! We found a "hotel" and lets just say we will never stay there again. But at 4:30am we got in line for the auditions and waited, and waited, and waited. Josh was #57!!! No pictures allowed inside so here are some outside shots. Stay tuned for the auditions on tv because I will be in the group shots!!

{Please excuse the terrible shots, iphone and dark outside still}
The hubs & I are working on some special projects together for our 1st home. We close in less than 3 weeks!! Here is a snapshot of our most current piece of art. Hubs is the artist and I am the designer.

{Please no reproductions w/o my permission}
3. I scored 2 great frames at Goodwill today. I spray painted them today. You can still see wood grain through the paint. I love them.
4. Josh insisted we get this little guy from Goodwill. I'm not so sure but, it's growing on me.
Fact: It's made out of ash form Mount St. Helen's.
6. If you are ever in Seattle, you MUST go to the Lunchbox Laboratory for some good eats. Make sure you go hungry as the burgers are HUGE! Josh and I went here 1 year ago with
Ari
&
Kim
and their hubbies and dang, it was great so we had to go back. I really love their shakes.
5. Josh is sick now. He was not this morning. But man, poor guy looks like he has the flu. =( I really thought we beat it this year. Neither of us ever get sick, sick. Boo.
That's all for today. Hope you enjoyed my first Miscellany Monday. It's fun to not really have to blog about one thing, not that I have to anyways but, it's fun!